Disclosure: Some of the links in this post are 'affiliate links'. This means if you click on the link and purchase the item, I will receive a small commission. Thank you!!
Kids tend to grow like weeds. One week they are eating everything under the sun, and the next they can't stand what you put in front of them. Seems like a growth spurt happens at least every couple of months.
In this house, we are constantly getting new clothes, new shoes, socks, and the like. Let me tell you, it gets expensive! Did you know the average person/parent spends over $700 a year per child on clothing alone?
Seems like it is well over that amount for a household of 4. We only have 2 kids so imagine the dollar amount for 4-6 kiddos!
Imagine my surprise when my tween who is 11 started phasing out the pink frilly girl clothes. To me this was heartbreaking. I could no longer go to the store and buy her something that I liked. Because she didn't like it. She wanted trendy tween clothes.
11 is a big year momma! Things start changing, attitude happens, then the growth spurt, and well everything that you have dreaded since you were a teen. It is all just a matter of time before she wants to wear your clothes. That won't happen, will it?
Tween Clothing Dilemma
So I am guessing this is a phase. A tween phase that almost all girls go through. No more dresses, or tights. Not even cute boots anymore. (eye roll). In today's world, girls are wearing, jeggings, t-shirts, sweatpants, and tennis shoes. Like how hard is it to find cheap, on-trend fashion that an 11-year-old likes?
I mean what really happened to style these days for kids? Just a quick, I just rolled out of bed look, to go to school. We would not have gotten away with that back in the day. And what is a "tween" anyway? Hmm, we better look that one up.
On the contrary. We began to look for clothes at various places, Walmart, Target, and even Goodwill. Which all had very cute clothes that I of course liked. And she did not.
To no avail, she didn't find anything in any of those departments. I then geared toward finding her stuff online. From tops to bottoms we got the trendy affordable tween clothing down. Some of the best clothes you will find for your tween.
#1. Dillards
Ok, so you might be thinking "Really, Dillards? But they are so expensive." Actually, if you hit dillards at the right time and shop their sales you can find some pretty cute clothes for a fraction of the price.
I have to admit I was pretty hesitant about Dillards because heck, I never shop there for myself. Needless to say, I was pretty shocked when my 11 year old found several items and jeans that actually fit! Score!! She definitely loves trendy items. And the price tag was worth buying. She even got a pair of Silver brand jeans for $30. Can you say Score!!
When you have a daughter that is tall and skinny like ours is, finding jeans that fit is a chore. Silver brand jeans fit perfectly on her and they have tons of cute styles.
She loves this store and says it's her favorite out of the other 5. I would have to agree. We got a total of 7 items for about $100.00! Mom WIN!!
#2. The Children's Place
I love The Children's Place, and for good reason. They always, always have sales. I don't think I have ever walked into the store when there is not something on SALE!
We all love sales! Especially on kids' clothes. The Children's Place is #2 on the list because it has a wide range of sizes and it is suitable for kids of all ages, not just for the tween girl age.
Tons of styles to choose from. Some that are girly, some with t-shirts, cute fitting jeans, and adorable shoes. You'll definitely find something that is affordable for your tween.

Amazing Deals
We love The Children's place as a family. Actually something we can agree on! Both kids always find something they love and the prices are unbeatable.
You can sign up for text alerts and emails and get rewards just for shopping with Children's Place. Let me tell you, I have saved hundreds of dollars by using this and the rewards are worth it.
I love buying quality jeans from The Children's Place. And they have great prices. Starting at just $9.99 there are jeans for kids up to size 16. Even in boys sizes! We are always needing jeans in this house!
And so can you! Click here for your discount! Don't miss out on the 50-75% off the entire store!!
#3. Fab Kids
If you have never heard of Fab Kids it is such a fun website! Initially I found the site while searching for active wear at Fabletics. Fun fact: Actress Kate Hudson, runs Fab Kids. As well as Fabletics, Just Fab , and bunch of other cool sites I love.
More on that later. Fab Kids is a super affordable website that offers a VIP access membership. At first glance I was really leary about having a monthly membership for kids clothes.
Now more than 4 years later, and new arrivals every season, I am still using my membership and it pays to have one here! It offers trendy affordable tween clothes that girls will love. Let's dig in!!
Fab Kids Basics
Fab kids is specifically curated for your little mini me. Even if you have boys, they have clothes for them also! All you do is type in your kiddos name and age and pick styles of clothes that he/she likes.
For this example, I will use my daughter. At the age of 5 I never had time to go clothes shopping for her. I found Fabkids online and was amazed at how much money I saved.
The have full outfits that you can purchase, or you can purchase each item individually. Great for mom's that are busy during the workweek!
They have great deals on leggings, shoes, and boots and even have a gift shop! I love fab kids for a lot of reasons. Especially when I find a boatload of credits on my dashboard for clothes and all I have to pay is shipping.!! MOM WIN!! #affordable tween clothing Click here for your VIP access!!

#4. Abercrombie Kids
Literally did not realize that Abercrombie had a kids section. Yes, I am that sheltered. As I was scrolling through the women's clothes (which are so cute) I noticed the tabs at the top. Clicking on the Abercrombie Kids area was a whole new ball game!
Abercrombie kids have such cute T's that my girl loves! They come in sizes in between sizes also like 11/12 or 13/14. Goes all the way up to 18. This store is a great place to buy affordable trendy clothes for tweens.
Abercrombie Kids Perks
Abercrombie kids has a rewards program called myAbercrombie. Combined with special discounts and savings, you get points for each purchase you make. These add up super quickly! Then you can get money taken off of your purchases! More to save on trendy clothes.
My daughter loves Abercrombie because of their simplistic trendy clothing and in-between sizing. It is great for mom's because they always have something on sale! Click here to go to Abercrombie Kids.
#5. JcPenny
I love JcPenny for a lot of reasons. Mainly because it has a vast variety of options for kids, teens, women, men, and even babies. I am sure you are familiar with JcPenny. That is why we listed it in our top 5 affordable clothes for tweens.
The best thing about JcPenny always offers sales and a lot of times you can find cute clothes for cheap prices. It has affordable trendy clothes for the whole family. I love bringing my family here because we can all find something.
Best time ever! The semi-annual winter clearance sale! YIPPEE!! Get em before they are gone!
JcPenny Perks
I've already mentioned the best perks of JcPenny but that isn't all that they offer. There is a variety of sizes and areas of clothing to choose from. From trendy t's to jeans, your tween will find something that is in your budget and in style for a low cost.
Absolute must have for teens that need skin care or beauty products. We aren't quite there yet with makeup but soon enough. As if that isn't enough they have super cheap womens and junior finds from $20, check it out for yourself. I bet you will find something for everyone!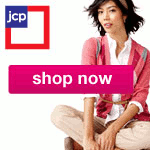 Wrapping It Up
In a changing world, we have so many options for shopping online and finding fashion that fits with their style. Finding affordable trendy clothing for tweens doesn't have to be hard. Especially coming from a mom that has a tween,
Don't forget to use the codes when you shop for your Christmas gifts. Stores like Justice, Abercrombie, JcPenny, and the above offer awesome discounts for the holiday season as well as trendy clothes for your growing tween.