***This post contains affiliate links. This means by clicking on the link, I may earn a commission at no extra cost to you. You can read my affiliate disclosure here. Thanks for reading!
I can remember those first few weeks of being a new mom. My husband was home with me and of course, assisting, but I had so many questions. Questions about when to feed her, what to feed her, how much to feed her. How to get her to sleep, and so on and so forth. My mind racing with questions that I clearly studied prior to her arrival. We all do right?
We bought numerous books and guides to help with pregnancy and the new baby schedule and I seriously don't think that I used not even one of them after she was born. #Momlife. It is the single most important thing you will ever do in your whole life. I was determined to not screw it up.
Babies are like clockwork, they get hungry, the sleep, they poo, they eat and repeat. Until they get older of course and than the real fun starts. As a new mom, I reached out to my mom who told me that "mothering would just come naturally." I am so glad that I had my husband during this time because he truly was a lifesaver on many occasions, like when I had postpartum depression. You can read more about that here.
Making Life Easier After Baby is Born
Is Co Sleeping with your Baby really Ok?
You are probably wondering why I put this at the beginning. Mainly because it is pretty important. At what age is Co-Sleeping Safe? There is somewhat of a controversy about this and do as you will but I will share my side of the story with you as such.
Back when I had my daughter I just wanted her close to me. I remember that I felt like I could sleep better if she were near me. I also feared that if she cried I wouldn't hear her and would drift off to sleep (silly me, of course, you can hear a new baby wailing!)
Another reason was that I was so sleep-deprived and worrying about her I wanted her right next to me when she was hungry.
That became an awful habit in itself, mainly because when we went to put her in her own bed she would cry for quite a long time and in turn got attached to me.
When to stop co-sleeping? Not saying that was a bad thing. But she got very used to having a snack whenever she wanted it if you know what I mean. Needless to say, it was hard to ween her.
When we had our second child we did not do the co-sleeping thing. We put him in his bassinet next to our bed and he would only wake 2 times or less at night. He still sleeps very well compared to our daughter.
Nowadays there are many other options for sleeping next to baby like adjustable bassinets that can pull right next to the bed. Check this one out! I've known several people to use this kind and have loved it.
Always have a Pacifier
Babies have a natural tendency to suck. Sucking is soothing for babies that is why they constantly feel like they need something in their mouths. I didn't really know this when we had our first child. I knew that the nurses at the hospital sent us home with one but everytime she cried I felt like she needed to be fed and she did not.
After a period of trial and error with feeding when she wasn't hungry and having tummy aches, another mom suggested I try Gum Drop Pacifiers. These little guys saved me. They are the best pacifiers for newborns. I bought one in all the girl colors and kept them nearby at every turn.
Back then they were so hard to find but now you can grab these pacifiers for newborns at Amazon! I even got my sister to try them with her twins. These are essential when having a new baby. She has a really great article also you can look at here on new Twin Moms!
Swaddle When Sleeping
My mom (who had 6 kids) always used to tell me, "A swaddled baby is a sleeping baby." Boy oh boy, that couldn't be more true! When my daughter was born they just sold blankets so I learned how to swaddle baby for sleep with a blanket.
Several years later they came out with baby swaddle sacks! I was so amazed. They had velcro and everything on them. I used them like crazy. It helped my son sleep through the night. Swaddling is essential for the first three months of life. These baby swaddle sacks are great Check them out here!
Use Gripe Water/Probiotic drops
I mention this all the time in my other posts but more recently in my Twin Mom post. Gripe water or Probiotic drops for infants works amazingly! You need to have this on hand to save your sanity. There were many nights/days that do to colic my baby wouldn't rest.
Heartbreaking as it may sound it is a real thing and colic is so heart wrenching. Gripe water is all-natural and has a calming effect that is used for colicky babies. As with my daughter, it helped her tremendously and I always recommend having it on hand. Probiotics are the same only it assists the normal flora in the intestines and allows for more normal digestion.
Nap While Baby is Napping
There were so many times that I wish I would have taken every mom, grandma's, aunts advice. NAP WHEN BABY NAPS! Yes they nap ALOT! But napping is essential for both Mommy's health and to keep baby growing!
So rest when the baby is sleeping because the majority of babies DON'T sleep through the night for quite some time. And mom needs her beauty sleep and time to heal.
Eat Healthy
When you have a baby and you are breastfeeding, everything that you eat, the baby eats. So eating healthy is an essential part of the baby's growth patterns, upset stomachs, diarrhea, etc.
The best foods to eat while pregnant are lots of fruits and veggies and proteins that will replenish your milk supply.
And if you're having issues producing milk, there are always lactation supplements you can buy as well as many other drinks and such that assist with lactation. Plus Eating healthy helps you lose that baby weight faster.
Take a Break
We are all deserving of "us" time. The time where you get to go be by yourself and do something that you enjoy. IE; get your nails done, hair done, eyelashes done. You get the idea. Taking a break allows you to be a better mom! Go with it and ask someone to watch your baby for awhile.
It is ok to leave your baby for a mere hour or two while you are shopping or just taking a breather. So go… be by yourself.
Ask For Help
Back when my first child was born, my husband worked on the road alot. Meaning he was gone most of the time. It was ok for awhile but having a new baby by yourself is HARD!! I am not one to ask for help, rather I believe that people can see that I need help.
Ladies, we all wear a mask at times. Even Me! We put on a front and just figure that if no one notices, no one wants to help you. NOT THE CASE!! Reach out! Ask for help because I guarantee there is someone that will come swoop up that baby for a little bit just to let you take a nap.
Use Sleep Techniques
Sleep techniques are the best thing since sliced bread. Your baby hears your heartbeat for nine months in the womb, so why wouldn't white noise be your best friend. If you're wanting a great baby sleep aide with white noise check out Sound Sleeper.
This app is awesome because it lets you set a timer but it also turns on when your baby cries. How awesome! It also has a graph that generates the baby's sleep patterns so you can monitor that too!
The best baby sleep products I used were Johnsons Nightime Baby Wash and Lotion and it worked amazingly!
Download the What to Expect App
If you are just starting out with parenting you will be asking questions on a daily basis as to what is normal for your baby, what they should be doing etc. I highly recommend downloading the What to Expect app.
A highly rated and used app that tracks from neonatal (inside the womb), birth to over 2 years old. It helps track milestones also and puts you in the driver seat of your babies growth and development.
I loved this app because it showed me what stages the baby was in and how much the baby had grown. IE; your baby is the size of raspberry this week. Stuff like that!
Sign Up For Coupons
As a new mom, there was a lot that we didn't have or that got missed with the baby shower. Tons of great gifts but some things were essential that as time went on we needed more of. I went online and found so many coupons for bottles, bottle warmers, diapers, and even formula.
The best-kept secret out there. I even managed to get free Swaddlers and a car seat cover and lots of samples. One website even gave me a free diaper bag! Here are a few web sites to check out!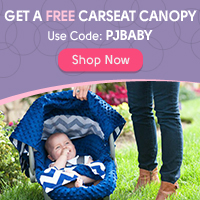 Sign up for Amazon Mom
If you are a fan of Amazon as I am sure many of you are as am I. Amazon mom was such a lifesaver for us! Amazon Mom is awesome! As a new mom, you are going to need diapers and wipes, lots and lots of them.
With this subscription service, you get a discount on diapers, which is much below Walmart or Costco. The plus side… you get them shipped directly to your house however often you need. There are so many options too depending on what you use the most! Check it out here!
Buy Diapers in Advance
Did you know that a new baby goes through around 2,000-2,200 diapers a year? That is a crazy amount! The best advice my mom gave me was to buy diapers from the day you find out you're pregnant. I did that with both of my children and it sure helped!
Generally, the rule of thumb here is whenever you go to the store you buy a small pack of diapers or a big pack. Whatever you can afford. I started buying newborn diapers for a few weeks and then moved into stage 1 diapers and so on. By the time our two kids were born we had plenty of diapers.
I honestly think we ran out when they were around 1 1/2 or so. We also asked for diapers at the baby shower which was huge! SCORE for all of us!
Use a Bottle warmer
You know way back when, people used to say it wasn't safe to warm bottles in the microwave. It wasn't safe or something?? Instead you'd have to place them in boiling water to get the milk warmed.
Honestly who really has time for that? As a new mom, I tried to breastfeed for a while but it didn't work out for me for various reasons and that is for another topic. But I did use a bottle warmer because it saved time and was very effective. The best one that I recommend doesn't have to be top dollar at all.
These days there are so many to choose from. My favorite is the Baby X Fast bottle warmer. You can read all about it here!
Enjoy Your New Bundle
Having a baby is such a life-changing thing for new moms. It changes us for the better. Reading all the books in the world is one thing, but making sure you are prepared for the arrival is another. These items were definitely must-have essentials for bringing home our two babies!
Lastly and most importantly, enjoy your new bundle of joy. They don't stay little for long so enjoy it while it lasts. I truly hope this helps you in some sort of way! You are amazing! Did I miss anything? Shoot me a comment if there is something that you highly recommend!