"This post contains affiliate links, which means I receive a small commission, at no extra cost to you, if you make a purchase using this link. Please see my disclosure for more details."
Having had two kids, and been on and off numerous diet plans and exercise programs. It has been hard to lose the dreaded baby weight. I had my second child in 2014 and have been fighting with weight loss and maintenance since then.
Needless to say, it's been an uphill battle for quite some time! As I was searching for answers and trying to figure out what my body needed, I came across the Keto diet.
Now, despite the hype that the Ketogenic Diet has created, it is far more effective than any other diet I have tried. Thus creating this handy Keto Diet Breakdown for Moms. Let me tell you how I did it so you can learn from my mistakes!
What Is The Ketogenic Diet
Here is a little history lesson for you! The Ketogenic diet was originally used for children, believe it or not! It was used in children that had epilepsy (seizures). In this sense, Doctors concluded that if the child was eating a low carb diet it would increase the ketone levels and therefore reduce seizure activity in children.
You can read more about that here! The cool thing is that it actually helped these children!
As progressions were made with the Ketogenic diet, more and more people (adults) began adopting the keto lifestyle and seeing amazing results! After all, the benefits of the diet outweigh the risks substantially. I'll list these lower in the post.
In short, the "Keto" diet is a Low carb, high fat, moderate protein diet that basically converts fat into energy, thus allowing your body to burn fat! Awesome right? A Diet that burns fat while you sleep is definitely something that we as women want!
The Ketogenic diet involves drastically reducing carbohydrate intake, replacing that with higher fat content as well as a moderate-protein diet. Sounds Complicated right??
The reduction in carbohydrates puts your body into what is called a Ketogenic state or rather ketosis. This is when your body starts to convert fat into energy and begins to burn fat. And then comes the RESULTS!! What we all Want RIGHT!!!
What are Ketones and How Do They Work?
Here is a little breakdown of what Ketones do for you. Ketosis is a metabolic process if you want to get technical. When the body doesn't have enough glucose for energy (carbs), it uses stored fats instead, thus creating a fat burn!
Women especially store fat in places that we do not want fat! Am I right? The good thing about Ketosis is that it burns fat in all the right places. When I felt like I was stuck and not losing weight on other diets, I noticed a drastic difference in the amount of body fat that I had from day 1 to day 45. This diet works!
Benefits
Assists with lowering blood glucose levels and helps to maintain a better A1C control rate
Lowers the bad cholesterol levels in the blood that can lead to Heart disease AKA HDL Cholesterol
Can reduce symptoms of Epileptic disorders and reduces seizures
Reduces insulin levels that lead to POD (polycystic ovarian disease)
Reduces Acne
Can help you to lose weight!
Know the Different Types of Keto
Did you know that there are several different types of Keto? Neither did I. In doing a ton of research on Keto diets I found that there are 4 different kinds. Each one is different in its own way. It is important to know the different types that way you will see more success.
SKD- Standard Keto Diet. This diet is just as read. Standard. It follows the strict very low carb, moderate protein, high fat content. This type of diet is one that about 70% fat and the rest are made up of protein and very little carbs. Roughly around 10% of your diet shoud be carbs.
MCT Ketogenic diet. This means that your are still following the SKD (standard keto diet) you are just focusing more on the Medium Chain Triglycerides (MCT's) to provide your fat content. IE; coconut oils, avocado oils etc. This diet has been used to treat epilepsy. It also allow you to consume a few more carbs and protein while maintaining ketosis. Mainly because MCT's provide a bigger amount of Ketones per gram of fat which allows you to maintain your ketotic state!
CKD- Cyclical Ketogenic diet. In general this diet is based on athletes. Also known as carb loading. When you work your muscles hard your body needs glycogen to refuel. So along with several low carb days, you will replenish your body and have one high carb day. (Who doesn't love this keto diet). If followed accordingly you will increase muscle gain dramatically.
TKD-Targeted Keto Diet. A targeted keto diet is when you replenish your carb intake around your workouts to get the most out of your exercise. This diet allows you to consume carbs on days you exercise.
So in all actuality, there is a lot that goes into the keto diet. From macronutrients to MCT's there is an awful lot to know if you are just getting started. It doesn't mean that you just begin by cutting out carbs. Of course, that would be ideal.
There is a fine balance between good fats, protein, and carbs that will allow your body to burn more fat and you will see results.
What does it take to start this Diet
The Keto diet can sound so tricky. To be honest it was very intimidating to me. I was not liking the fact that I could not consume bread. Well, I am here to tell you that there are alternatives to bread and I have a ton of recipes on my Pinterest!
Did you know that you can have bread and brownies and so much other stuff??! And it all tastes good! If you would like more inspiration follow me on Pinterest here for recipes!
If you are still feeling a bit overwhelmed before getting started I highly recommend going grocery shopping (we love doing that right?).
Having keto-friendly meals and snacks planned out was something that saved me! I planned out all my meals on Emeals. They have Keto recipes that you can download and place all the ingredients from your recipes into your cart. The cool thing is they offer a 14 day Free Trial!
I personally find Emeals so easy and flexible for sticking with my Keto diet and finding meals that my family loves also! Emeals is also offering a 4 week Keto Meal Planner. If it wasn't enough of a deal-breaker for me already they added this just recently! Check it out for yourself.
RELATED CONTENT: Healthy Eating as a Busy Family!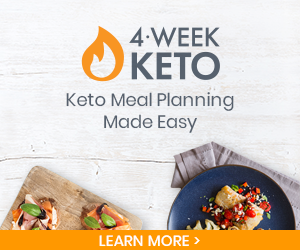 Find the Perfect Protein Shake Supplement
After digging in and doing a ton of research on the best keto diet for me I found that many people had success when they supplemented their diet with Ketogenic Meal Shakes. Now I will be honest with you, I have tried several Keto Meal shakes, some that claim to be Ketogenic and literally taste like water.
After some trial and error, I finally resorted to good ole Slim Fast. That's right Slim Fast Keto Meal replacement shakes. I seriously love these shakes. They are so yummy and filling and have tons of vitamins in them. I feel full for several hours after drinking one.
I've found that in order to have good quality Keto Meal shakes it has to have collagen, grass-fed butter, whey protein, MCT oil and have an AMAZING taste. This did it for me. I was hooked! Of course, there are numerous other options out there I found Slim Fast Keto to be perfect for me.
It lasts quite a while and even my husband loves it. If that isn't a SCORE in itself!! WIN-WIN!! You can check out Slim Fast Keto Meal shake here!
If you are needing a few more options I have compiled a list of my top 5 favorite Protein Shakes that I use in conjunction with my workout program 80 Day Obsession. Because I am a firm believer in quality over quantity. High-Quality Protein for great results!
Map out your Carb intake
Mapping out your carb intake sounds kind of complicated. I know this because I was in your shoes just starting out and I was trying to find a Macro calculator to assist with my carb intake. Now this doesn't need to be something fancy at all.
There many apps and websites that you can use to track your progress as well as websites. But finding a good website or app is just half of the game.
Many of these offer recipes, calorie counting and insulin usage as well. Here are a few of them you can download onto your tablet, desktop, or laptop.
My Fitness Pal (download to Android or iPhone compatible)
Carb Manager– I personally use this one and love it. There is a paid version or free version (Download to Android or iPhone compatible)
My Net Diary– links to apple watch, counts calories and carbs, and steps. Great Tracker and noted on Women's Health Magazine as the easiest to use. (download to android or iPhone)
RELATED Content: Maintain a Healthy Diet While You are on the GO
Tips for Success with the Keto Diet
Have you ever noticed that when you "carb load" (eat alot of carbs like bread and sugar) you feel hungry a few hours later? Causing you to eat more carbs. When I first started the Keto Diet I felt hungry, tired, and seriously had brain fog. This lasted about a week.
After my body got used to not needing so many carbs, I began to need less food and I felt full after eating a small amount of food. This sounds absurd, right? This is because you are in a state of Ketosis! YAY! Eating less and feeling fuller longer is what we want as the end result.
One word of advice I give to anyone that wants to start a keto diet, give the diet time to work. You won't see results overnight. By one week you will feel it. By three weeks you will start to see it and by 5 weeks you should be a fat-burning machine!
The Keto Diet can be super easy if you implement the right tools. With the keto diet/carb tracker you can count carbs and monitor your calorie/fat intake. Because fat and collagen play a vital role in the Keto diet make sure you get the right amount and stock up on the low carb keto-friendly snacks and meals. Here are a few of my favorites:
Common Questions/FAQ About Starting Your Diet
What can I eat on the Keto Diet?

The Keto diet consists of low carb, low sugar, moderate protein diet. Meaning check the carbs on the back of the product. You are looking for the total net carbs. Usually, sugar content raises the Total Carb amount. So go for products with low sugar or no sugar added. Here is an example:
What do I eat on week 1 of the Keto Diet?

Week 1 of the Keto diet should consist of about 20-30g of Carb intake per day. Emeals has a great Keto Meal plan that is super easy to follow!

Is the Keto Diet a Healthy Diet?

The Keto Diet is very healthy. And even though you are lacking carbs in your diet your body can quickly learn to convert those carbs to energy. There are numerous health benefits of the Keto Diet as mentioned above.

Can you drink alcohol on the Keto Diet?

When starting a Keto diet is necessary to limit your alcohol intake. Mainly because alcohol contains carbs. There are certain alcohol beverages that are low in carbs and sugar but pack a punch in calories if you consume too much of them. Be mindful of both. You can also find lots of Ketogenic drink recipes on Pinterest and online. Follow me on Pinterest I have a lot of them to choose from!

Can I eat fruits on the Keto diet?

The short answer is yes, in moderation of course. The fruits with the lowest carbs are Blueberries, Strawberries, Blackberries, and Raspberries. The others you may want to ditch while you're on keto.

Is It Safe to do the Keto Diet while Breastfeeding? Yes, it is totally safe! With a high protein diet your baby will get extra protein in your breastmilk. Especially if you are incorporating leafy greens and such. It is not harmful to your baby at all.
The Last Thing You Need to Know About Losing the Baby Weight
To sum up the results of this diet. I believe that this diet works on many levels. The best part about the Keto diet is the feeling of fullness after I eat a small portion and the amount of energy that I had when on this diet. The side effects, in the beginning, are nothing compared to the weight that I was able to lose and maintain. And I think you can do the same!
By following the pointers above and maintaining a positive mindset, and exercise you will be on your way to a slimmer, more healthy you. I know you can do it! Let's start our journey to weight loss together! Click the button to join our group at Teambeachbody.com.
RELATED Content: Tackle Your New Fitness Program with Confidence